Kinosaki Onsen; the best way to relax in Japan
I'll admit, getting naked in public just to sit in a stinking hot bath with strangers doesn't immediately seem like the best way to partake in relaxation, but rest assured the 'ancient powers' of onsen do indeed harvest one of the best ways to relax in Japan.
Onsen, or hot springs, is a Japanese tradition. The bathing ritual involves removing all your clothing in a public change room, covering your dignity with only a small face cloth, soaping yourself from head to toe on a small plastic stool before being hosed off like a horse, then at last retreating into a hot tub clouded so thick with steam that your vision stretches only to the few feet in front of you.
It is said that each natural hot spring offers different benefits depending on the minerals in its water; sodium, chloride and calcium are thought to help reduce fatigue, reverse digestive issues and help nerve and muscular pain and bruising. This is where the phrase 'ancient powers' comes from.
I had read about onsen when planning our two week trip to Japan and knew, that while daunting, it was something I wanted to do. For our onsen experience we travelled by shinkansen (high-speed bullet train) for just over two hours from Kyoto to Kinosaki Onsen, a little town famed for its hot springs on the thick-forested coast of the Hyōgo prefecture. The small town is the length of only one street on a canal, yet is home to seven completely different onsen.
Upon arrival to our Ryokan (traditional Japanese Inn) we were provided with a yukata (or Japanese robe) and wooden clogs (I'm sure these do have a proper name). This would be the dress code for the entire duration of our three day stay. The polite Ryokan manager who spoke no English whatsoever provided us with a pass to gain free access to each onsen and we were on our way.
The quite streets saw more locals than tourists which made for a truly authentic experience. Approaching our first onsen the atmosphere was calm, silent, respected, relaxing and wonderfully revitalising. We disrobed and submerged. I don't know if it was being the only western tourists present, not speaking the language or quite simply not having the fear of being judged in a room of every body type imaginable, but I very quickly felt comfortable in my own skin, I found myself liberated moving from bath to plunge pool confidently and inhibition free.
Outside the onsen, the town of Kinosaki is renowned for its local snow crab. Huge, fleshy pink and white crustaceans available in each of the small restaurants come served cold, grilled or in traditional hot pot. With the entire town's water heated naturally from the springs, we savoured the opportunity to boil out own eggs right in the canal-side. Three minutes, and they were perfectly soft-boiled.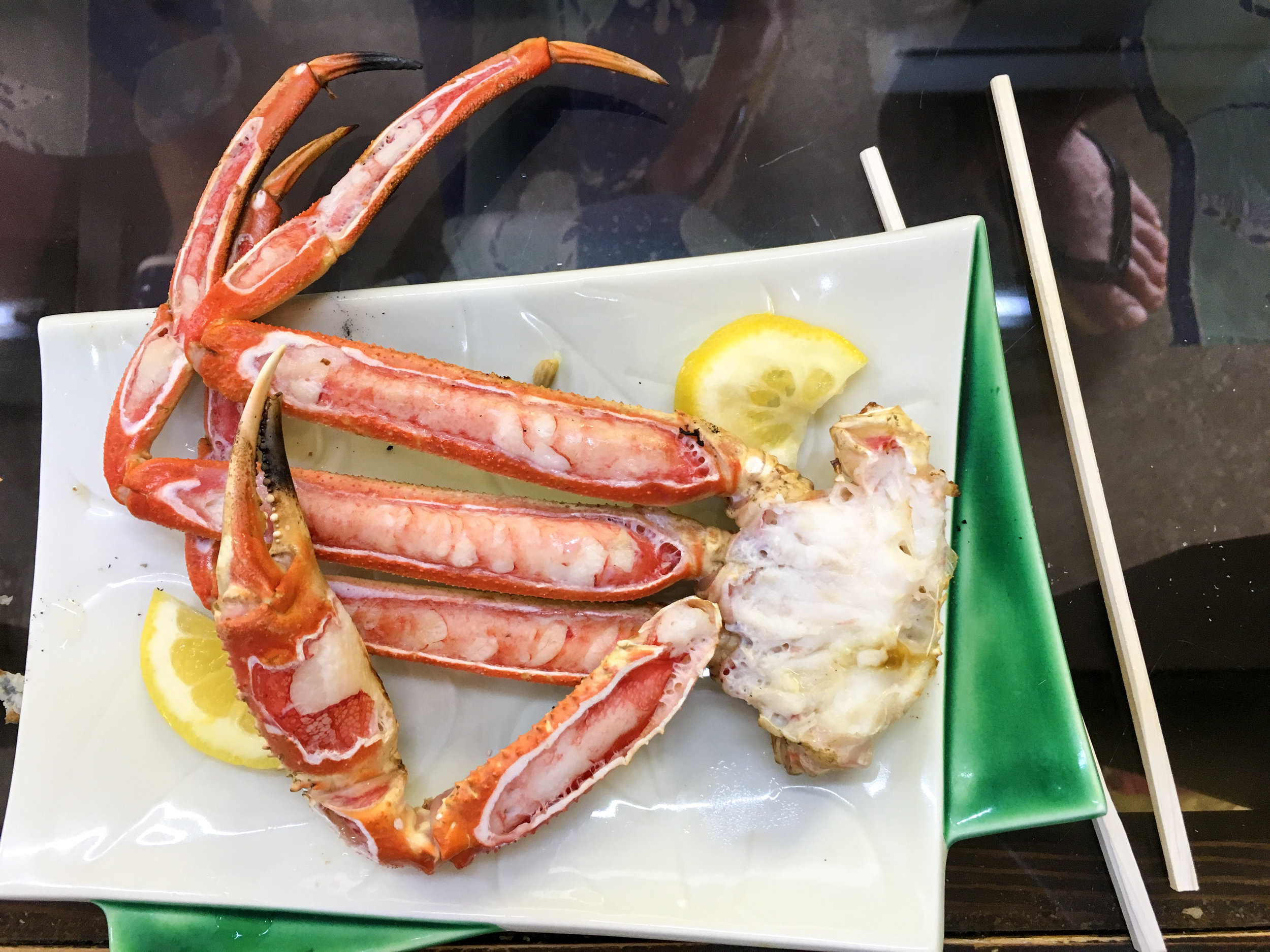 After a day spent soaking we retrieved back to our ryokan to participate in a traditional 13 course Kaiseki dinner, before a night's rest on our futon beds with a new found sense of balance and wellbeing.
This post was part of the monthly Travel Linkup. Our March topic is travel and well-being. Have they interlinked for you in the past? Have you ever planned trips around your health, relaxation or perhaps a 'medicinal' spa weekend?
How to link up your post
Just pop your post up over the first week of the month (the 1st - 7th March 2018), add it to the link up widget found on Silverspoon London, Follow Your Sunshine, Adventures of a London Kiwi or on the blog of the lovely guest host Sophie at Sophie's Suitcase.
The Travel Link Up is open to all bloggers – as long as the post is relevant!