Tatami Sleeping, Kyoto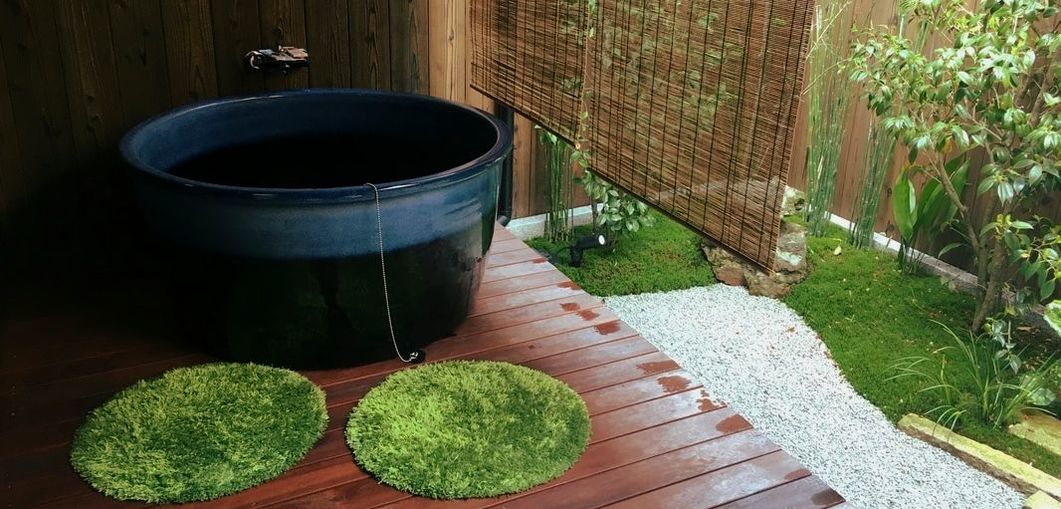 We had the joy of staying in yet another fantastic Airbnb on our recent visit to Kyoto, Japan.

We found Hershey's house nestled in a tiny cobbled pedestrianised street behind expansive temple grounds by Sandro, a hip area with local izakaya and restaurants right on the river.
This was a traditional, yet very well cared for and modernised Japanese house. Upon entering from the laneway, through the wooden screens and paper doors you step into the sunken entrance. This is the time to remove your shoes and slip into the comfy slippers provided by our host, leather ones for winter and fabric open-toe for summer.

Like all Japanese houses, the ground floor is essentially one space which can be opened up or screened off by sliding paper doors to create rooms. We entered directly into the kitchen/dining room; a beautiful space with dark hard-wood floors, exposed beams and pendant lighting with exposed bulbs. On the table was a bowl of Japanese sweets and snacks, including kit-kats in every flavour, a pack of coloured pens, and a guest book encouraging visitors to draw about their experience.

On through to the traditional tatami mat room, the small seating area had been moved to the side and our incredibly comfortable futon beds had been rolled out for us. We had reservations about booking an Airbnb as traditional as this, not knowing what a week of sleeping on the floor whilst recovering from jet lag would be like, but weslept like a log each night. During the day, our futons were rolled away and the tatami mat room was used as a lounge area.

This room was beautiful. The white-wash arch in front of paper sliding doors opened up to a bright, green and calm zen garden. We spent afternoons drinking tea from a beautiful Japanese tea set on the wooden decking and listening to the birds, which we could hear each morning as unlike popular belief there are many areas in Japan which are purely calm and tranquil, and this templewas one of them.

I just love an outdoor bathtub or shower, in-fact it's one of my favourite things about luxury hotels in Asia and other tropical location. I was thrilled to discover this Airbnb had its own, beautiful ceramic onsen in the garden! The modern bathroom opened right up to it which meant mornings were spent showering in the fresh air, and evenings were spent soaking in the tub.

Hershey's house, although quaint would be considered large as far as accommodation goes in Japan. Upstairs was a second tatami mat room which was also set with futonsfor my sister and her husband, who travelled with us in Kyoto. There was a second, modern bathroom upstairs which ensured the space was the perfect size for four adults.

We loved everything about Kyoto, and crossing across the temple gardens every morning when leaving Hershey's beautiful house made it all the more special.